Expose the drama of the night sky with Mikko Lagerstedt and the Nikon Z 8
Mikko Lagerstedt
•

Travel & Landscape
•

16 May 2023
•

7 min read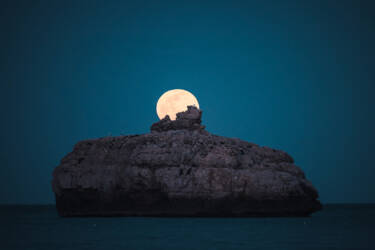 For a dramatic starlit landscape, planning is everything, says astrophotographer and Nikon Ambassador Mikko Lagerstedt
Finnish photographer Mikko Lagerstedt creates wonderful, atmospheric landscapes in extreme low light situations, often using a dramatic night sky as his background. As part of The Movement, Nikon's gathering of image-making talent to test the new Nikon Z 8, Mikko went out of the comfort zone of his icy homeland to shoot in southern Spain. No problem for Mikko, though, who has honed his craft to perfection and knows exactly what to do to get the shot he wants.
We sat down with Mikko and asked him to share some of his best tips for getting a perfect night sky shot.
Nikon: What is a strong night sky shot for you? How do you compose it?
Mikko Lagerstedt: Well, usually I try to focus on the foreground first and I try to find something interesting in the scenery. The sky itself is predictable – you know where the Milky Way is going to be so it's more about moving around until I find something in the foreground, because that will give you a lot more depth to the image. Then I focus on all the other aspects of the image.
What's a good time to shoot the Milky Way?
If you want to capture the core of the Milky Way you'll get the best view between March and September in the northern hemisphere, and looking south. The core will be in the southeast in spring, due south in summer and southwest in autumn. There are a few apps I use, like PhotoPills, to help with location scouting, which will help you figure out where the Milky Way is from your location. You also need to check out the light pollution where you plan to shoot.
What about settings?
The most common ones for me are ISO 3200-8000 with 20-30 seconds exposure at an aperture of 1.4 to 2.8. The best way is to use the rule of 500, which means your shutter speed should be 500 divided by focal length, so if you have a 20mm lens that means 500 divided by 20 which equals 25 seconds.
How did using the new Nikon Z 8 help?
There are some really helpful features. For a start, it's so fast. The autofocus is super-fast and so is everything else. You just pick it up and start. You don't have to spend lots of time doing things in menus – it's all right there. The other thing I really like is the backlit buttons as I can see them all in the dark of the night. And Starlight View makes it much easier to focus in a really dark environment, which is perfect for an astrophotographer like me.
How do you focus in such darkness?
Focusing is hard in a dark place. Often you have to use manual focus because it's just too dark for autofocus to work, so I tend to get to my place, set up and focus when it's lighter. But with the Z 8 I found the focus really easy during blue hour. One thing I really enjoyed was that I could put a 10-stop light-blocking filter on during sunset and it focused perfectly.
What's the best lesson you've learned about photography during your career?
That it usually doesn't go your way straight away! You have to be patient. You have to take hundreds of shots before you get that one shot. With astrophotography it takes a lot of time and effort and being at the right location at the right time takes planning. I try to think like a beginner every time I go to shoot. I don't want to be in a routine, doing the same things, so I always look for something new, doing something a tiny bit different to see if I can come up with something unique. Be true to yourself but try not to be too comfortable.
You can check out Mikko's astrophotography and tutorials on his website here.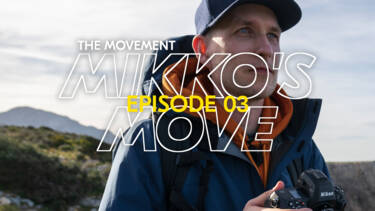 Capture the moonrise with Mikko
Hit the button to play
Top tips for night sky photography
Choose the stars or the moon
The best time for starry skies is around four days before or after a new moon, when it is at its darkest. A full moon will cast far too much light and will mask the stars. However, if you want to make the moon the star of the show, dusk is usually better than later at night, when the moon is lower in the sky and larger looking.


Use your histogram
Being able to read and understand the histogram is good practice for all photographers, but is especially useful in low light situations to help you with correct exposure.


Make sure you're in RAW
For night skies you should definitely shoot RAW files and not JPEGs. RAW files will ensure that all the colours that your eyes won't see in the dark are there in the file, ready for you to edit.


Movie stars
With a Nikon Z camera you can use the interval timer function to record images over a set time, which can then be turned into a beautiful timelapse video of the stars moving across the night sky.


Make HDR your foreground friend
A set of exposures of your foreground stacked together as an HDR composite is a great way of separating the foreground and the sky in the edit (and getting a bit more control over each element).


Test, test and test
Always take at least one test shot to check the exposure is correct (again, check with the histogram) and that you are happy with your composition. You don't want to waste a night of shooting because you didn't look at a test!


ISO comes last
Don't be tempted to just take the ISO to the edge as a starting point. It's much more important for your exposure to get the shutter speed (anything after about 20 seconds and you'll start to get star trails) and your aperture (wide as your lens allows) right before touching the ISO. Too high and you'll get noise and grain on the image.


Choose the right lens
Big aperture is obviously best for night sky photography. Wide angles suit Milky Way shots, getting that feeling of expanse, whereas a telephoto will be better for moon shots. The NIKKOR Z 17-28mm f/2.8 is a great place to start for beautiful night skies. If you have smaller aperture lenses you can still take amazing shots and create wonderful star trail images.


Set yourself up to succeed
Exposures for night sky shots, especially if you are recording star trails, can be anything up to a couple of hours long, so make sure your tripod is steady and you're using the SnapBridge app to remotely control your camera. Set up, test and then relax with the night sky while your Nikon does the work.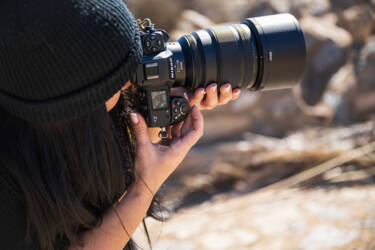 Unlock greater creativity